It's time for a new thread of posts that I'd like to call,
Take Me Home To The Movies
!
A little place you can go for great movie night ideas!
Sometimes it's hard to find a film that everyone can watch or will even enjoy. So, to be sure that my selections will appeal to as broad an audience as I can muster, I won't suggest anything that hasn't been watched by my whole crew. This would include, a darling couple in their 30's (don't laugh...I meant Mr. D and I) with their three loving children...a 16 year old son, and two daughters, ages 12 and 14. I will occasionally have the input of my dear mother, who is at an age that I deeply respect and trust her theatrical opinion. (Love you Mama!)
♥
If you click on the
Pink Links
you will find a review of the movie with a page full of photos from different scenes, and the actor's biographies.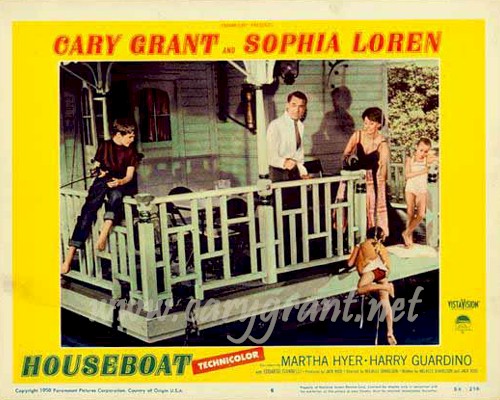 It's a perfect summertime film that will get you itching to go to the lake
and take the kids fishing.
It will inspire you to kick off your shoes
and spend the night out under the stars with the ones you love.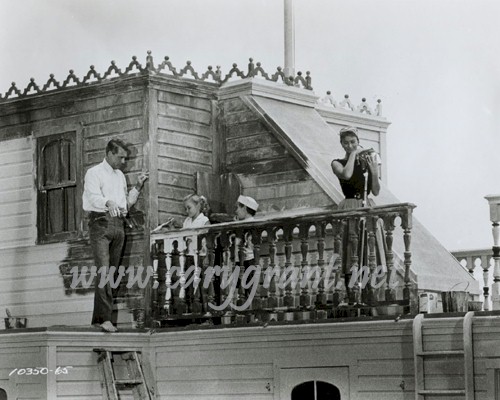 My whole family gasped at the final remodeling of this adorable houseboat.
GOR-GE-OUS!!
Just a quaint little cottage on the water...gotta love it!
We all decided that we could easily pack up our bags and make the move.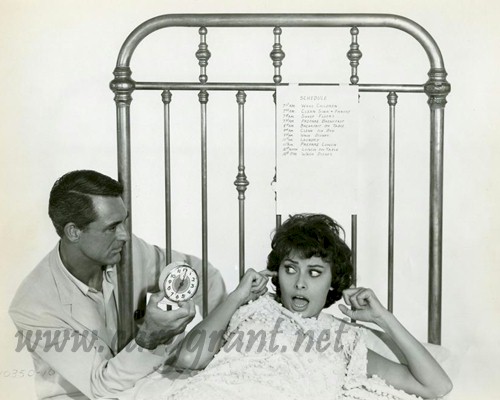 If I haven't convinced you yet!
"HELLO....IT'S CARY GRANT!"
Also, the beautiful Sophia Loren sings! I didn't know that she sang!
How about a mystery treat to go with the movie!
How is it a mystery treat?
You have to find out why I picked this recipe, and how it goes perfectly with the movie.
Here's the

online recipe

from

Gimme Some Oven

that's just like the one I use!
YUMMMOOO!

We found this movie at our local library!
Most libraries have free movies or rentals for a fraction of the price of a video store.
Take the time to go to yours and see if they have it!
I'm wantin' to hear from you!
I'm itchin' to hear from you!
I'm waitin' to hear from you!
Please leave your review of the movie in the comments, and let me know if you have a favorite movie that you'd like to suggest!